how does it work?
Interested in booking? Here's a guide to how the ordering process works, prices and also how long it generally takes.
1. GET IN TOUCH
You can get in touch by filling out the form on our contact pager here. Or feel free to send us an email at info@theoldmarketprintingco.com and we'll get back to you to arrange a consultation.
2. LETS CHAT
It all begins with a good old fashioned chat, whether that's easier for you over the phone, by email, or even Skype. We'll talk through what you have planned for your big day and how this can be reflected best in your stationery.
3. BOOK
Following on from our consultation we'll send you an email to re-cap and also a detailed quote. Once the quote has been agreed and you're happy to go ahead we'll send you an invoice for 50%. Once this has been received we'll get started on the fun bit!
4. THE CREATIVE BIT
Next comes the fun bit – the designs! Charlotte will send you a digital mock-up of your chosen design. Hopefully you'll fall madly in love with the first draft you see, but don't worry if you don't as we offer 2 rounds of alterations free of charge. Once we're all 100% happy with the designs we'll send you over a final digital pdf for you to approve. Remember to double check all spelling and dates are correct!
5. PROOFING & PRINTING
You're stationery will be brought to life by Jonny in the print room. The beauty with screen printing is any colour is possible as all our inks are mixed by hand. If you have a swatch of paper that is the perfect blue, or a ribbon that is the perfect shade of grey, then you can send them to us and we'll match the ink for your stationery to the object.
6. TA DA!
Everything is beautifully printed and assembled by hand and you're stationery is ready! At this stage you will be invoiced for the remaining amount, once this has been paid we shall post out your order via a next day courier service. You receive your stationery, hopefully shed a tear (happy one!) and it all starts to feel very real indeed.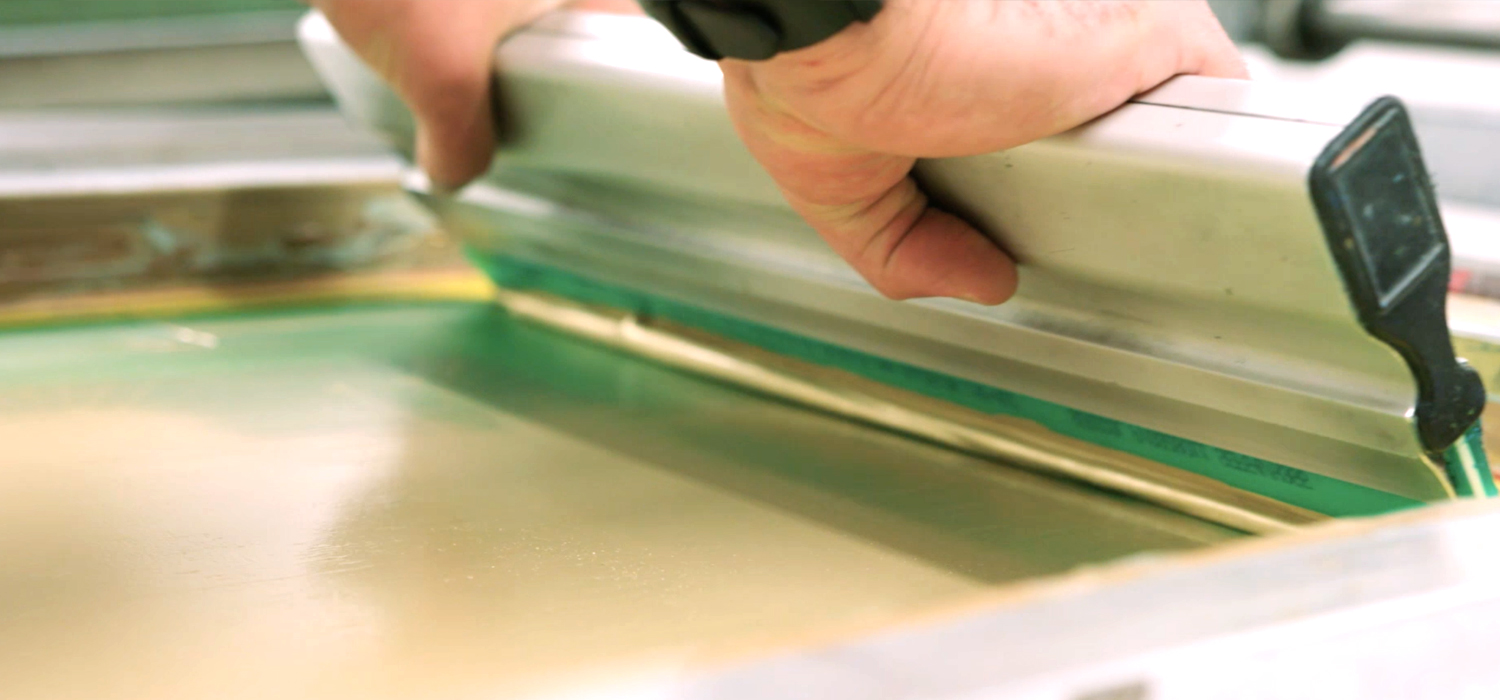 how much?
We understand how tricky it can be planning and budgeting for a wedding, so we've tried to keep things nice and simple.
There are two print options available, screen-printing and digital printing.
SCREEN-PRINT PRICES
Screen-printing is a traditional print process that involves creating a mesh screen for each colour in the artwork, then pulling ink through the screen onto the substrate. Our wedding stationery is screen-printed by hand, by us, here in our studio in Bristol. The quality, vibrance of colour and tactile finish of screen-printing is super special. You can read more about the process here.
Prices are per item.
Save the Date
25 | £4.40
40 | £4.10
80 | £3.70
100 | £3.40
DAY / EVENING INVITATION
25 | £6.30
40 | £6
80 | £5.60
100 | £5
Information card
25 | £4.30
40 | £4
80 | £3.70
100 | £3.40
RSVP CARD
25 | £3.80
40 | £3.50
80 | £3.20
100 | £3
THANK YOU CARD
25 | £3.80
40 | £3.50
80 | £3.20
100 | £3

BESPOKE DESIGN SERVICE
FROM £300
ENVELOPE ADDRESSING
£3 EACH
For a more budget friendly option we can also provide a digital print service. Please note that specialist inks such as metallics, neons and white are not possible with digital print.
Digitally printed stationery will be printed on 350gsm.
Prices are per item.

Save the Date
25 | £3.25
40 | £3.00
80 | £2.75
100+ | £2.50
DAY / EVENING INVITATION
25 | £4.25
40 | £4.00
80 | £3.50
100+ | £3.00
Information card
25 | £3.25
40 | £3.00
80 | £2.75
100+ | £2.50
RSVP CARD
25 | £3.00
40 | £2.75
80 | £2.50
100+ | £2.00
THANK YOU CARD
25 | £3.25
40 | £3.00
80 | £2.75
100+ | £2.50
Please feel free to get in touch if you'd like a detailed quote.
Just let us know what items you're after and how many of each you'd like and we'll get back to you!

For wedding stationery orders from our House Collection the turnaround time is around 4 - 6 weeks from the beginning of the design process to completion.
Bespoke wedding stationery is slightly longer, around 8 weeks.
Wedding Day stationery is around 4 - 6 weeks.
At the time of ordering we will let you know what the current lead times are. We recommend that you get in touch 2-3 months before you would like to receive your stationery.
ready?
Ready to book? Or just want to find out a bit more?